225 pound tv slide out specs
225 pound capacity television slideout shelf mechanism specifications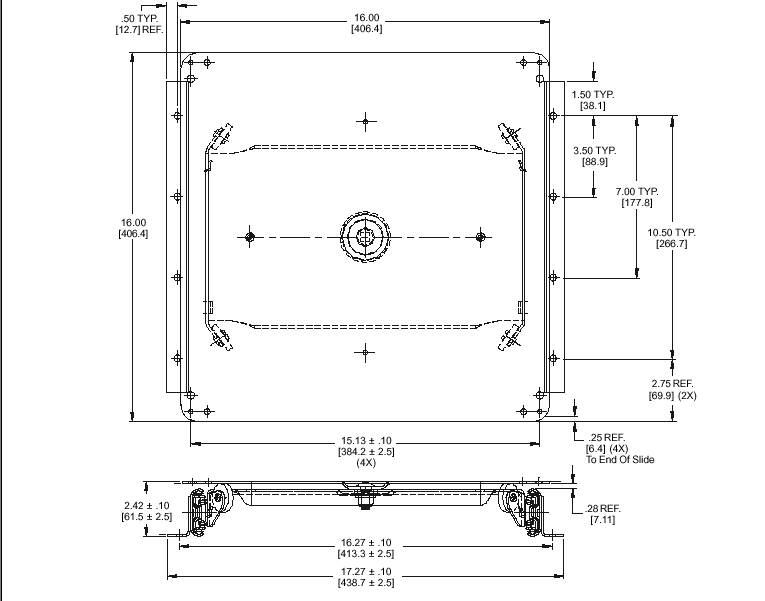 Specifications for the 225 pound capacity television slideout shelf mechanism.
Swivel plate depth 16"
Swivel plate width 16"
Base to swivel plate top 2.42"
Mounting hole width 16.27"
Overall width 17.27"
Overall Depth 16"
Extension 14"
High quality at a low price. The heavy duty television slideout shelf can handle up to a 36" television.
Copyright © 2006 TV shelves